The Pumpkins we made last night!



"There's no secret to getting started. You simply decide and then take your first step. With each subsequent step, the next one becomes easier..." ~ Tom Venuto
SO TRUE...lately i have been having trouble with that first step!
so, for a couple of months now I obviously haven't been taking my diet seriously, because if i did i would be close to my goal by now! Its pretty frustrating(and not to mention, depressing) when i think about it like that. Im so close to goal is dangling in front of me...teasingly swaying back and forth.
I was looking at a picture of me yesterday that my DH took. We took the kids to a pumpkin patch place that had other activities (we had a blast!)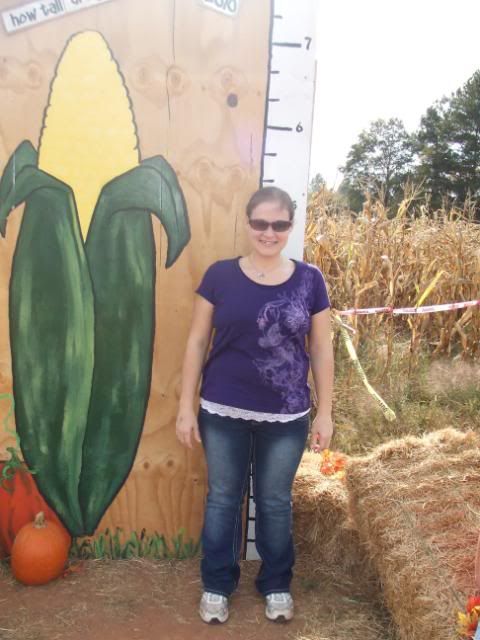 Now, I could easily pic apart this photo..
.
.
but im not going to, I was smiling, That's the most important part. However, this photo reminds me that i still have some weight to lose(it also pointed about that my goal of 150lbs may have to be moved close to 140,lol, but i will deal with that later)
I have to wonder, why continue living and being unhappy with the way I look? I know what to do...just gotta do it. I need to quit talking the talk when i should b
e walking the walk.